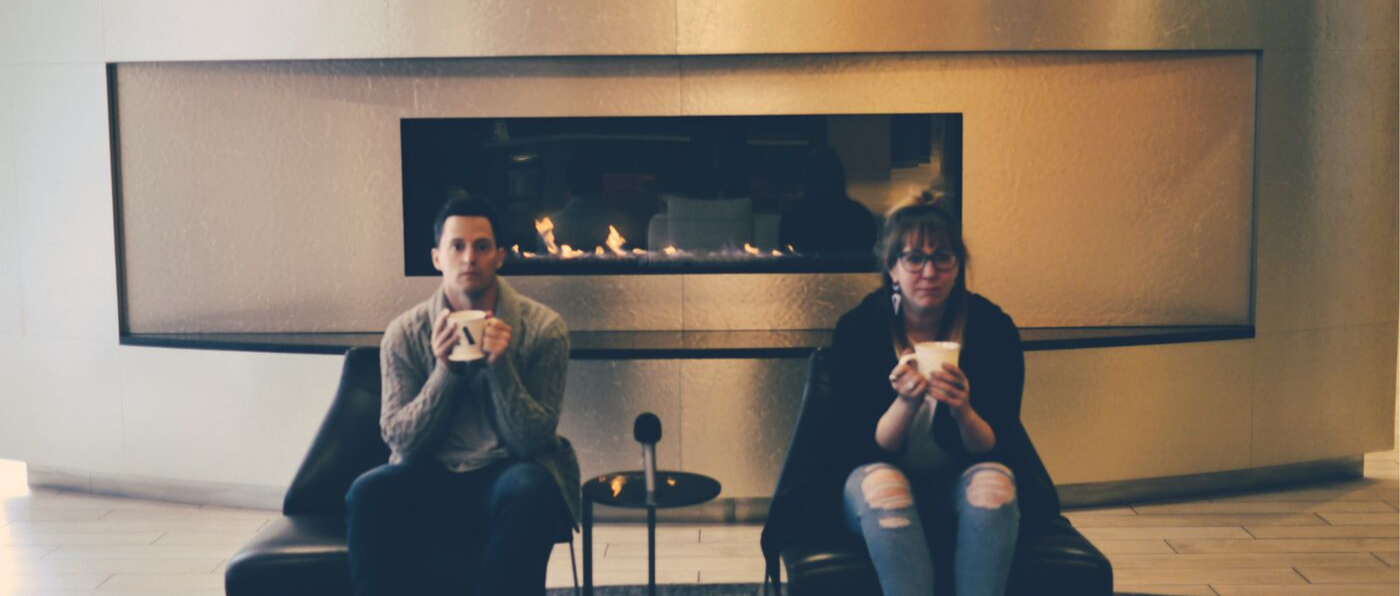 ---
CHECK OUT OUR PRESS AND APPEARANCES ON OTHER PODCASTS!

📙 TM2C | W42 Magazine: The Open Mic Issue
💁🏽‍♀️Jess | Faking Notes
💁🏽‍♀️Jess | Spark My Interest Podcast: Machu Poocchu


---
Hi!
We're Andrew + Jess, the hosts of Take Me To Coffee. We've known each other since we were 18 years old (JR: don't tell anyone, but I HATED Andrew then) in school at Missouri State University. Since then, we've been friends, done shows together (AC: ask Jess about the time she dutch oven'ed me with her dress during Robber Bridegroom in Cleveland), been enemies, become friends again, gotten lost in canoes, turned to each other for advice, given each other terrible advice, been kind of friends, kinda enemies, and somehow, we've also become decently successful in the entertainment industry. If you don't already know, Andrew plays King George in the Chicago cast of Hamilton (JR: he's alright), and Jess is the founder of Broadway Unlocked, a startup pushing the boundaries of theatre beyond the footlights, creating innovation for any stage. (AC: big deal)
We've recently realized that while we both live, breathe and sleep theatre, a big part of how we continue to get better at what we do is being inspired by other people doing cool shit in other fields.
And we figured, we can't be the only ones out there that wish they had more access to people we know who are more successful, talented and good looking than we are. (AC: speak for yourself)
That's how the #TM2CPodcast was born. Two theatre people, out to be mentored by the entire internet. Each week, we host a podcast coffee date. You submit your questions to be mentored on the show with us. Incredible people from TV, Film, Broadway, Entrepreneurship, Sports, Activism and beyond sit down with us. We all learn a crap ton. Easy-peasy. We brought on super-producer Emily Ho, practiced a few times (JR: Those have been released as bonus episodes and dear god are they a hilarious mess 🤦🏽) and here we are!
If you're like us and wish you had more access to smart, funny people who can help inspire you, this is your podcast! Welcome to the #TM2C fam (AC: thank god you're here, because all of Jess's real family is dead)
ANDREW!
Well, if you like dead parent jokes, you'll love our podcast, so this seems like the perfect way to end this about section. Thanks for being a part of #TM2C!
Take Me To Coffee on social media