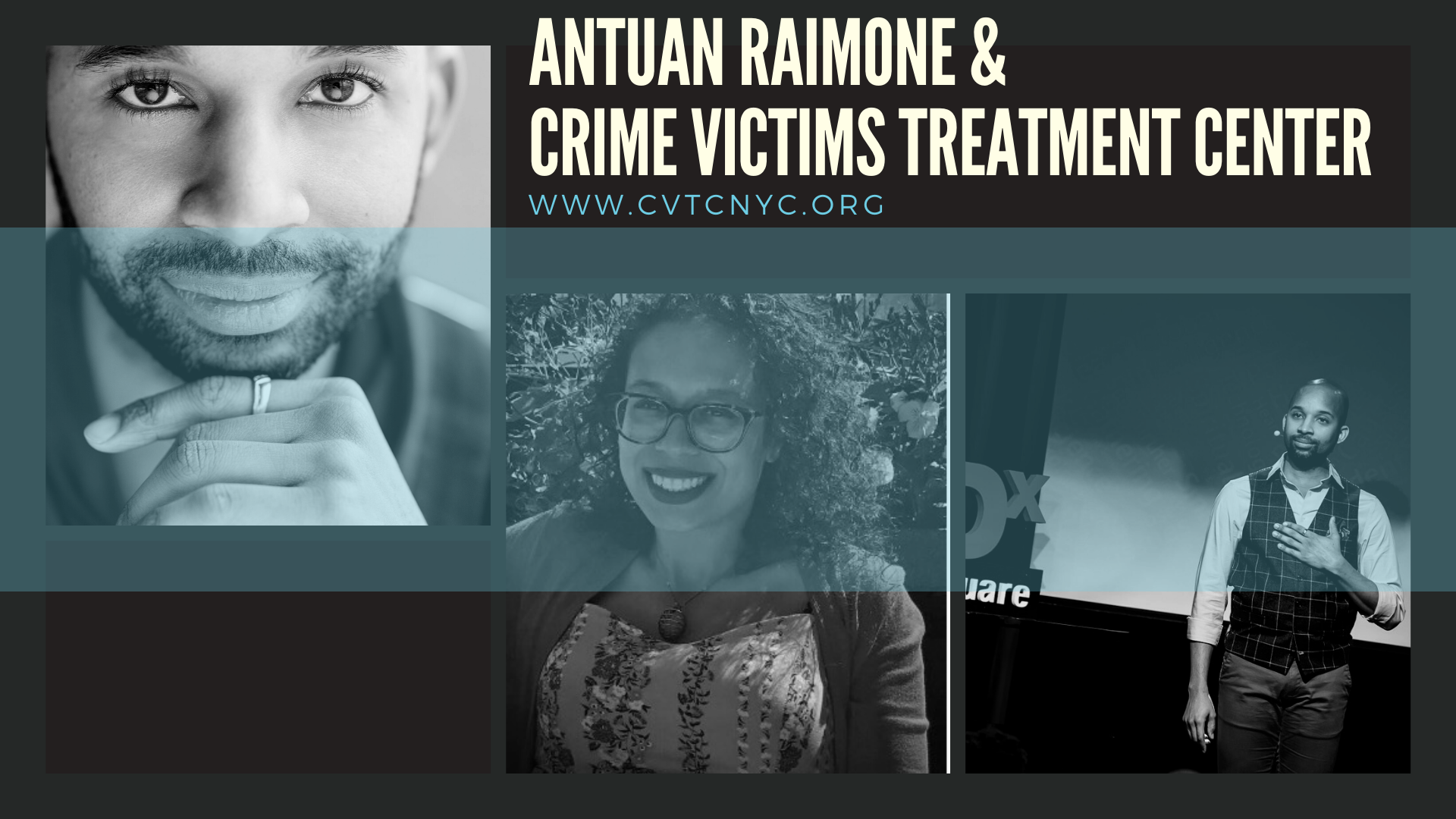 CVTC is a not-for-profit organization committed to helping people heal from violent crime. They provide a wide range of therapeutic services free of charge to anyone impacted by violence, including sexual assault, domestic violence, childhood sexual abuse, trafficking, community violence and homicide. They are available from the moments following an assault, all the way through the culmination of a survivor's healing process. With us today is Lindsey Hannawi, the Sexual Assault Program Coordinator at the Crime Victims Treatment Center. Possessing dual Masters degrees in Social Work and Public Health from Columbia University, she is an experienced trauma-focused psychotherapist who has worked with survivors of violence from a range of backgrounds, including LGBTQ+ communities, individuals engaged in sex work, immigrants, and people impacted by incarceration. As a queer woman of color, Lindsey is passionate about centering people who live at the intersection of multiple marginalized identities. When she's not working as a therapist, Lindsey loves to read, run, box, and discuss all things tarot and astrology. Also joining us is Antuan "Magic" Raimone. Antuan is an Actor/TEDx Speaker/SoldierOfLove Antuan wi=utg 20yrs of professional experience in Musical Theatre and is currently a Universal Swing for the five U.S. companies of "Hamilton.". A sexual violence survivor, he is on the Advisory Council for the Office of Victims Services, given several Keynote addresses, been a panel member for the Men's Sexual Assault Summit, and has spoken at the United States Merchant Marine Academy. As a #SoldierOfLove he is a champion of light, love and joy for others and hopes to empower them to live a whole life. One where mistakes can exist, where fear isn't debilitating and where vulnerability is not a weakness. Check out their episode to learn more about: ♥️ what you can say when someone discloses they've survived violence 💯how healing spaces for survivors can become more inclusive and intersectional 🚪where you can get help for free when you need it Have a question? Antuan wants to help. Click below to ask him anything you've been afraid to ask on this topic and we'll feature our favorites on the @tm2cpodcast Instagram account!
Antuan Raimone & Crime Victims Treatment Center has been a guest on 1 episode.
Episode | December 3rd, 2019 | 1 hr 13 mins

#givingtuesday, hamilton, social impact, survivors

TW: Sexual Assault. Eight years ago, Antuan Raimone (Hamilton) and Jess Ryan set out to raise money for Crime Victims Treatment Center. Antuan had survived childhood sexual violence, and CVTC provided free services and therapy to Antuan and many of their other friends, saving their lives. Over the course of the next few years, they both realized that people have a hard time speaking up about this topic. Today's episode is devoted to sparking a conversation we all need to have - a frank, moving and brave conversation that we hope will answer a lot of questions and inspire you to speak up along with us.