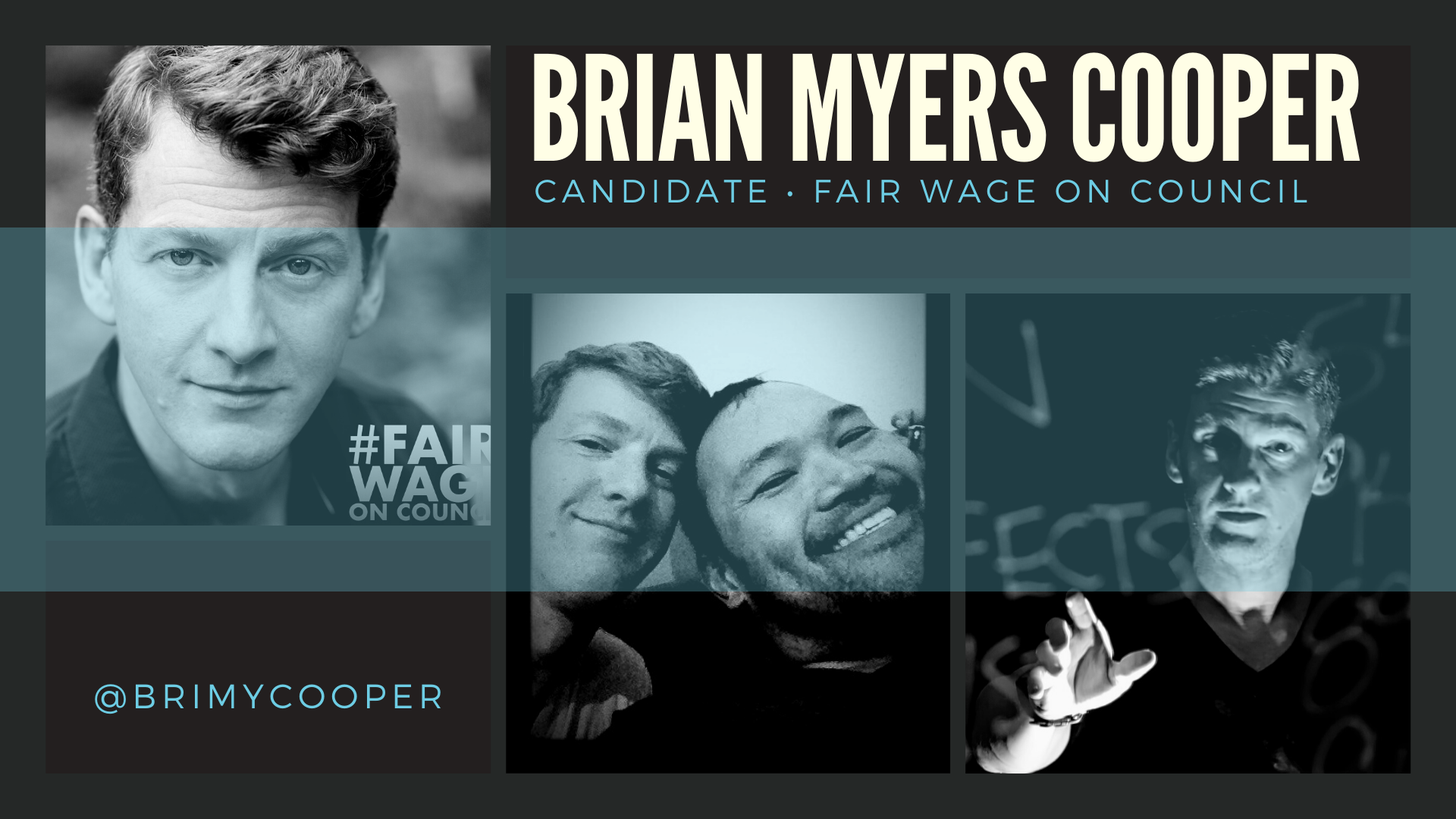 Brian Myers Cooper has spent 27 years as a professional actor. Along the way, he has also become a writer, director, dramaturg, and acting coach. He has taught acting classes in NY and San Francisco, and has taught at West Liberty University and Oklahoma City University. A longtime labor advocate with a broad knowledge of the business of live theatre, served for twelve years on the national Council of Actor's Equity Association and is a trustee of the Equity-League Pension & Health Trust Funds, He created Sonnet Play, told entirely using Shakespeare's sonnets, which he developed with the acclaimed Bedlam Theatre Company's MadLAB! residency, and performed in NYC and San Francisco.


Check out his episode to learn more about:


🏙what it means to Blue Sky a challenge and why it gets you a bigger win
🆕why Brian hopes the theatre industry doesn't go back to "normal"
📈 how little successful Off-Broadway actors were making before Brian helped lead an 83% increase
Brian Myers Cooper has been a guest on 1 episode.
Episode | April 28th, 2020 | 1 hr 9 mins

actors equity association, covid, fair wage on council, theatre

As a result of Covid-19, the theatre industry is experiencing a mind blowing 100% unemployment rate, with no real understanding of when or how that's going to start to change. In the midst of this, Actor's Equity, the union that governs and protects professional actors and stage managers is about to hold an election that will define the next decade of live theatre. Whether you are a theatre maker or a patron who loves to watch plays and musicals, we rang up our friend Brian Myers Cooper to come talk about what challenges face modern working class actors and what his vision for the future is as he prepares to run for AEA council again and lead our industry into a vibrant, flourishing future.