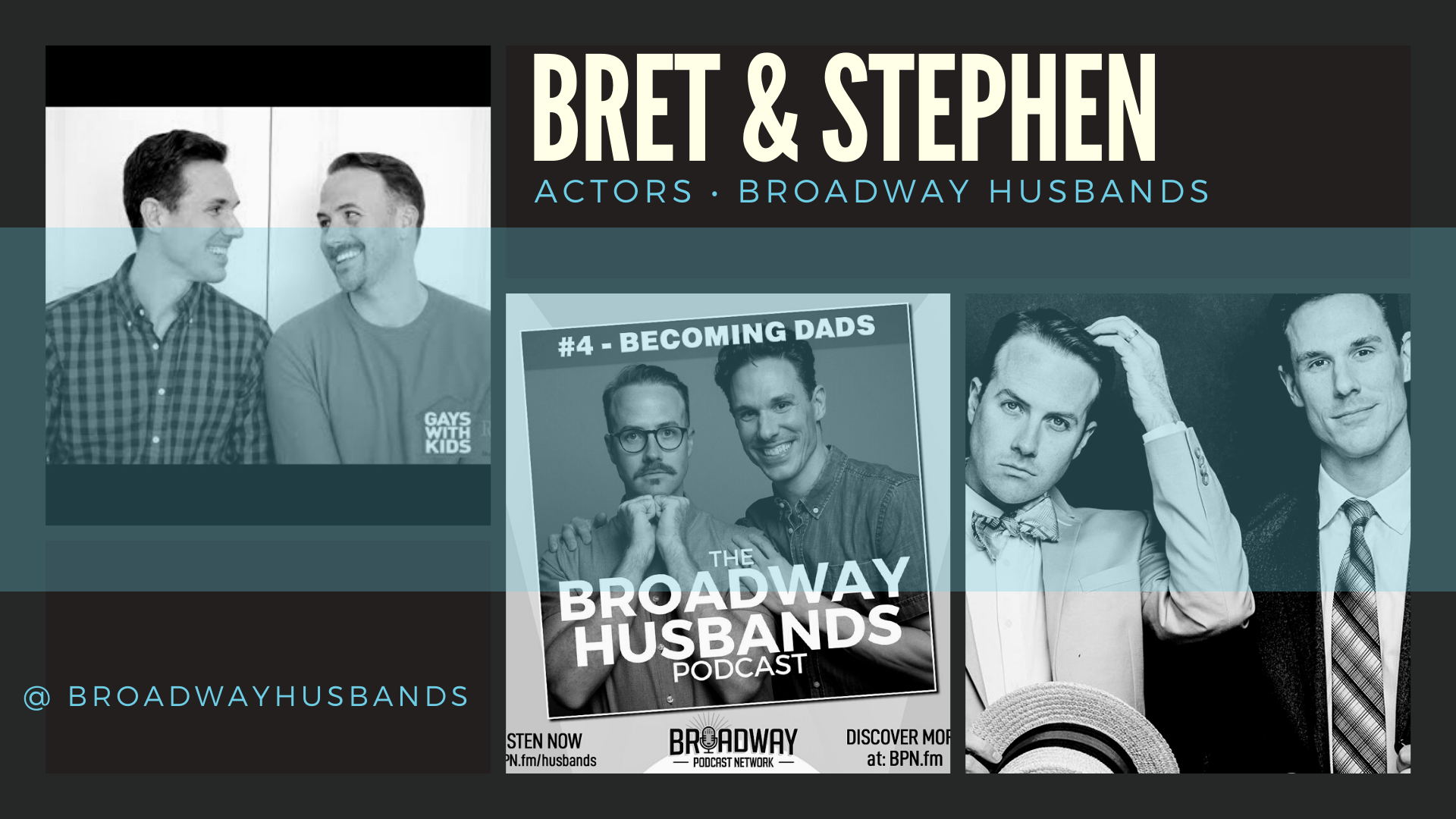 Broadway Husbands started out as a way for performers Bret Shuford and Stephen Hanna to connect with fellow musical lovers as a happily married couple on Instagram. They met and fell in love in NYC while Stephen was a principal dancer with the New York City Ballet and Bret was performing in Disney's Beauty and the Beast on Broadway - since then, they've gone on to be prolific Broadway performers and have built the Broadway Husbands brand to include their Instagram, a blog, a podcast and a coaching program. Check out their episode to learn more about: 🐛the debate around whether to create or be still in the time of Corona 🎭the best and worst of how live performance translates digitally 👨‍👨‍👧why the parent-panic is real Have a question? Broadway Husbands are all ears! Click below and we'll feature our favorites on the @tm2cpodcast Instagram account!
The Broadway Husbands has been a guest on 1 episode.
Episode | March 24th, 2020 | 1 hr 9 mins

broadway, coronavirus, influencers, social media

Coronavirus can't stop our coffee dates! This is one is for all our artists friends and listeners grappling with what comes next as our livelihoods have been moved online. The Broadway Husbands, Bret Shuford and Stephen Hanna, join Jess and Andrew to work through their feelings, debate about the urge to create vs just be still, talk about parent-panic and dig into the best and worst of how live performance translates in the digital realm.