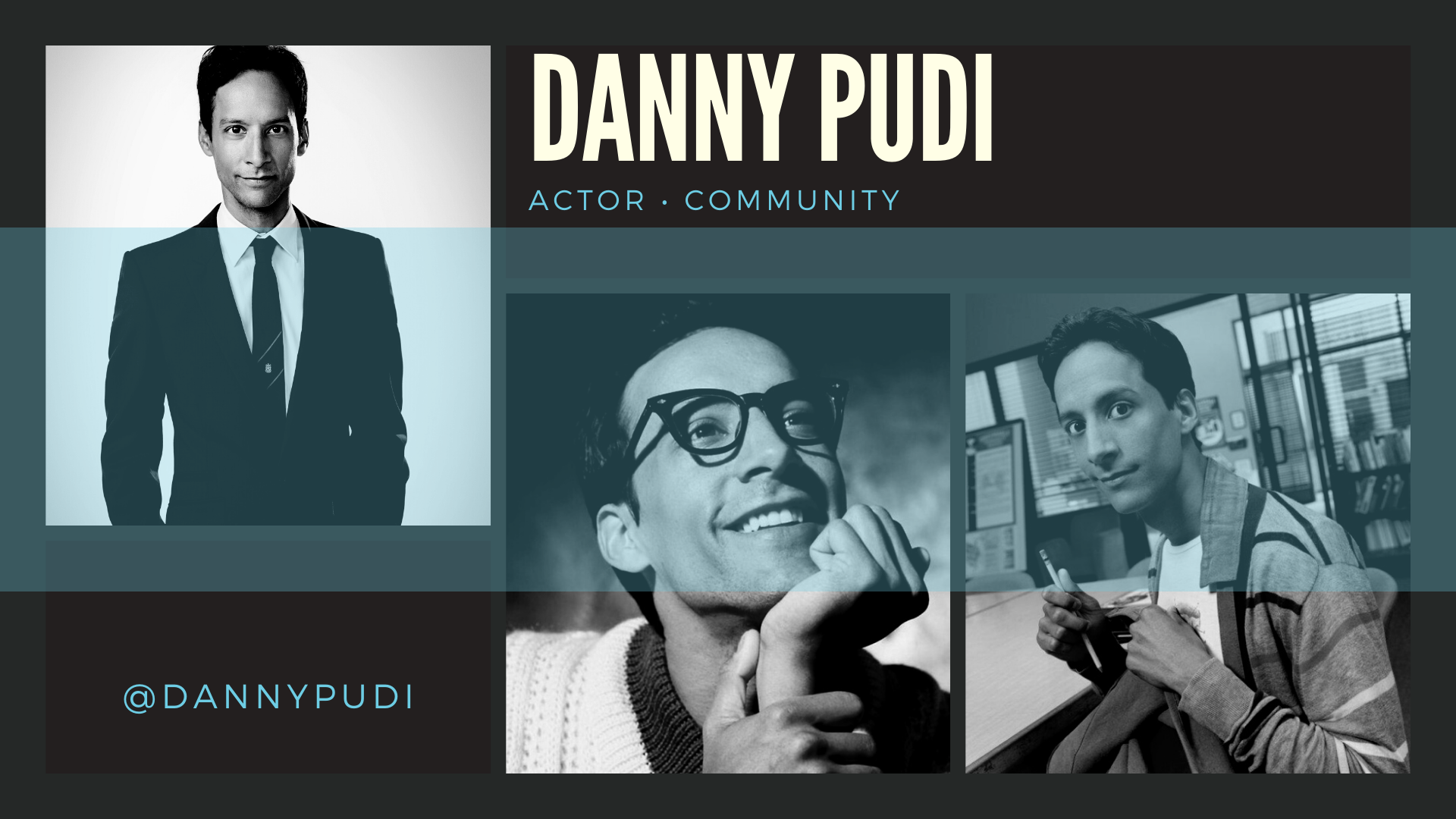 Danny Pudi is an actor with experience in television, film and theatre. Pudi's television credits include the Apple TV+ series Mythic Quest, DC Comics' Powerless, TruTV's Misfits and Monsters, FX's Better Things and his yelping can be heard on the Disney's DuckTales. Danny's break-out role was on NBC's Community, which earned him a Critic's Choice nomination. Danny's feature work includes ‪The Tiger Hunter‪, Babysplitters, and The Argument and stage credits include Shabash (‪Lincoln Center), Found (‪Atlantic Theatre), and Huck & Holden (Black Dahlia Theatre). Originally from Chicago, Pudi studied at ‪The Second City Conservatory and enjoys running with his family. Check out his episode to learn more about: 📺 What Danny's favorite inside joke was on the set of Community 🏋🏽‍♂️ The biggest thing that motivated him to get into acting 😂Why Danny's never been in many feature films There's so much to learn from Danny! Click below to ask him a question and we'll feature our favorites on the @tm2cpodcast Instagram account!
Danny Pudi has been a guest on 1 episode.
Episode | November 14th, 2019 | 54 mins 46 secs

We got some great questions from listeners for this episode with actor Danny Pudi (you might remember him from a little show called Community?). We find out what made Danny laugh the hardest on the set of Community and what his dream role is - but we also talked about when Hollywood's going to finally write that screenplay for Danny about a half Indian, half Polish dancer growing up in Chicago. C'mon H-town, we want to see that!