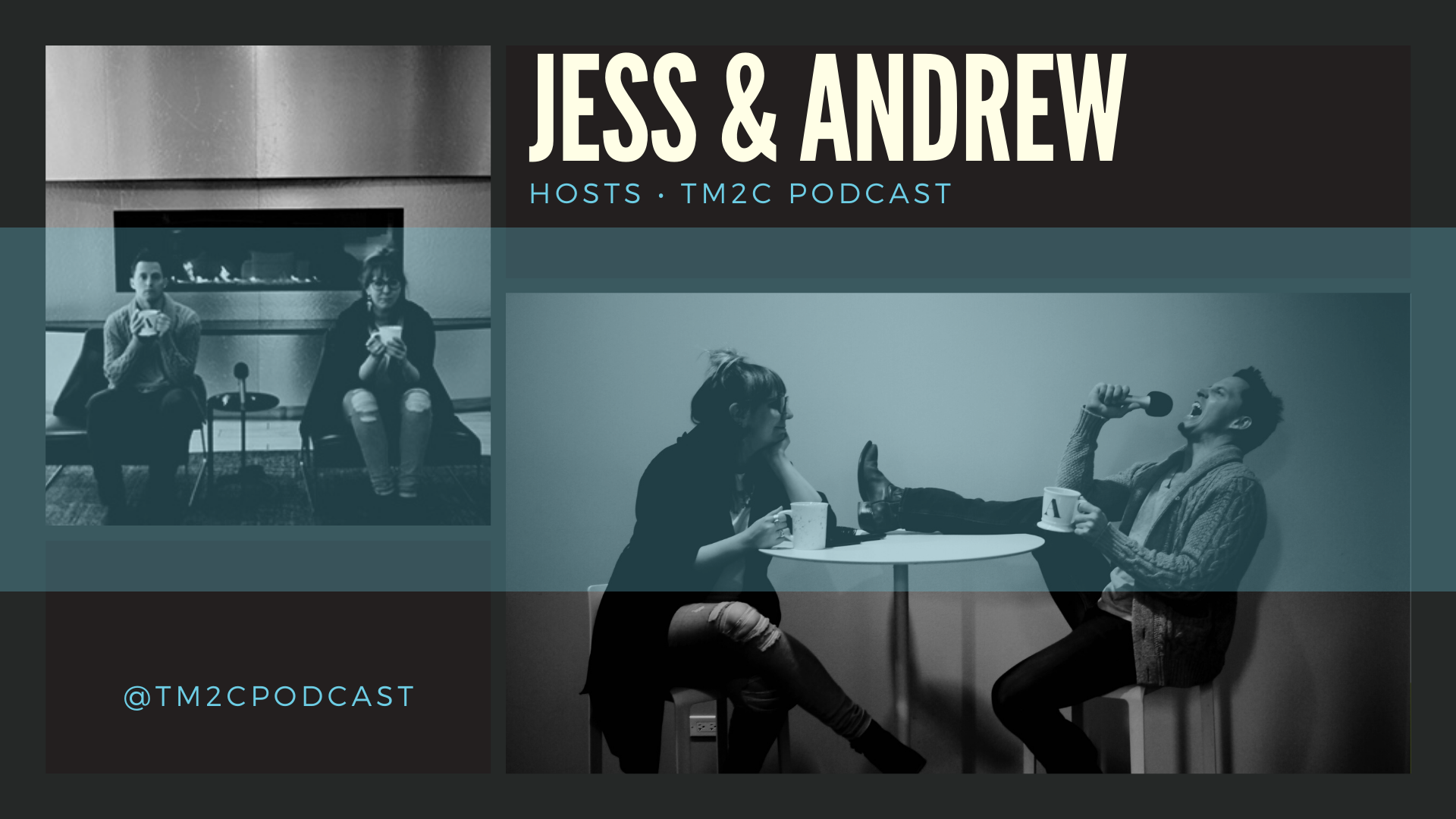 It's a very special hostful episode where the hosts get put on the tm2c hotseat! **Andrew Call** has enlisted the help of Aliens to become a" Hero to the Human Race" (That' s a direct translation from their native tongue, The aliens that is) . He also dabbles as an Actor. Why am I talking in the third person? Rambling on is a Hobby of mine as well as befriending idiot savant people like the co host and the producer of this podcast. He loves Golf and saving Kittens from trees. Has portrayed many a character on the Broadway stage and some TV. But enough about that... TM2C is the love child of rage, passion and a small amount mustache hair (refer to Headshot). Grossed out yet, now let him Mentor you. **Jessica Ryan** is a changemaker, creator, and founder at the intersection of the arts and entrepreneurship. She has written for some of the biggest companies in the world including Amazon and GE, directed digital content with Tituss Burgess (Kimmy Schmidt) and Kirstin Maldonado (Pentatonix), voiced spots for Starbucks and Old Navy, performed at Goodspeed & Berkshire Theatre Festival and once sang a jingle for an adult superstore in North Dakota (true story, Annabelle's if you want to look it up). Jess is also the founder of Broadway Unlocked, a startup providing innovation for every stage. BU pushes the boundaries of theatre beyond the footlights. From corporations to media to technology, Broadway Unlocked is the key to unlocking powerful intersections that transform business, culture and cause. In case you're not exhausted yet, she's an ambassador for the Summit community, member of the Zuckerberg Institute and Creator of the #Giveback Concert, as well as this here podcast. @JessicaRyanNYLA Check out their episodes to learn more about what it's like to build a podcast from scratch! Have a question for Jess & Andrew? Ask away! Click below and we'll feature our favorites on the @tm2cpodcast Instagram account!
Jess Ryan & Andrew Call has been a guest on 1 episode.
Episode | December 31st, 2019 | 57 mins 27 secs

community, content, podcast, technology

Just in time for New Year's Eve and all the reflection that goes with it, #TM2C turns 3 months old and Jess & Andrew step into the hot seat for an episode that's real talk about making a podcast. From ups to downs, surprises, equipment lists and secrets about this little podcast that could, join us for a peek inside the show and how if we can do it, so can you!