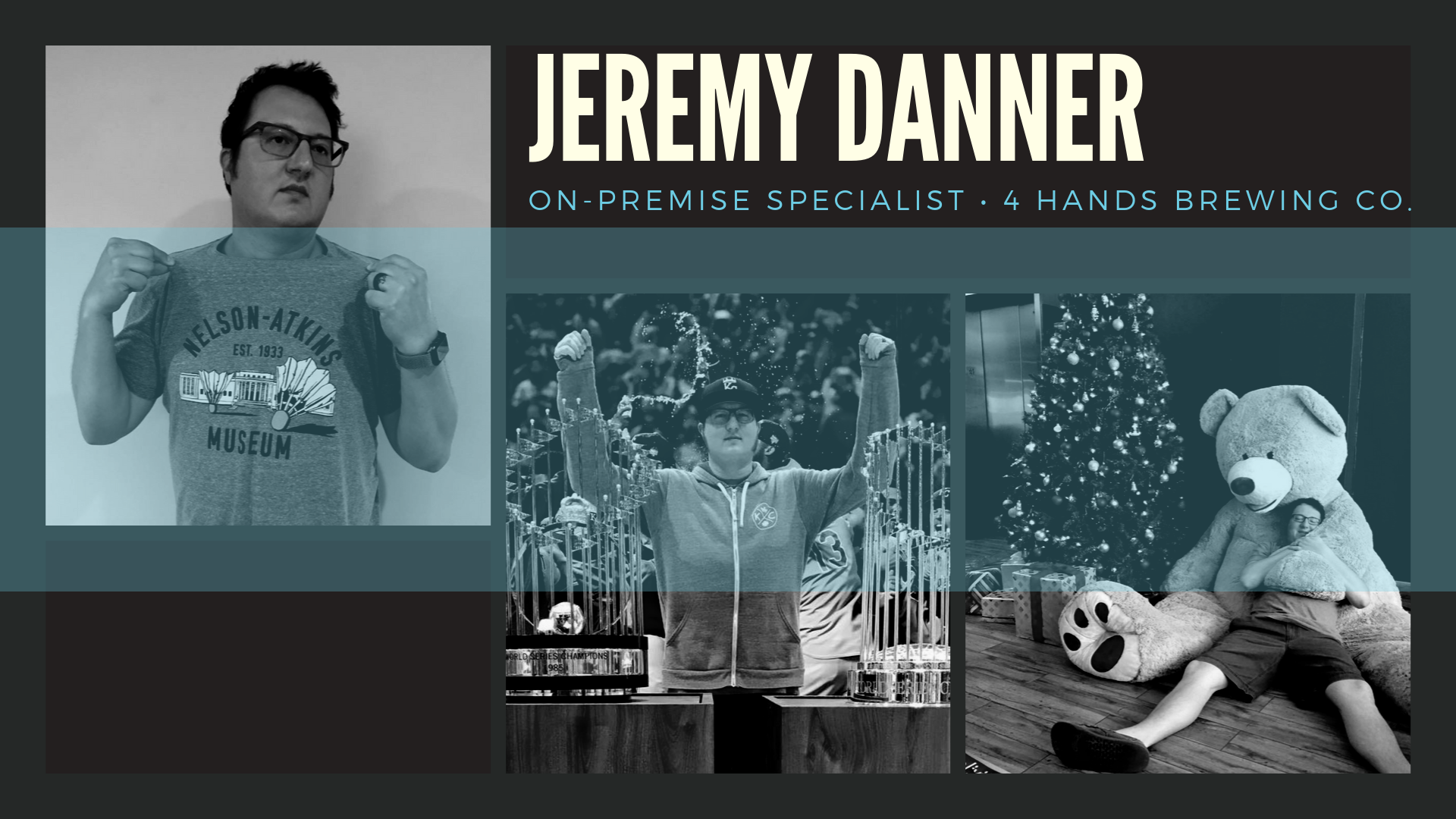 A fifteen year veteran of the craft brewing industry, Jeremy Danner is the Kansas City on-premise specialist and a brand ambassador for 4 Hands Brewing Company. Prior to his current position, Danner worked in production, packaging, management and marketing roles at 75th Street Brewery, the Power Plant Restaurant & Brewery and Boulevard Brewing Company. He's contributed to brewing, R&D, marketing and media, helping breweries connect to consumers through his love of craft beer. He's also a half decent Twitter follow. Check out his episode to learn more about: 🥩Why BBW Fountains and beer belong together 🍻Jeremy's passion for breweries as a gathring place for the neighborhood 🐩Murder Dogs Have a question? The episode might be over but we're still hanging out with Jeremy over on Twitter. Click below and we'll feature our favorites on the @tm2cpodcast Instagram account!
Jeremy Danner has been a guest on 1 episode.
Episode | September 26th, 2019 | 1 hr 6 mins

4 hands brewery, beer, boulevard brewing company, craft beer, improv, sales

What didn't we talk about on this date coffee with Kansas City beer geek Jeremy Danner? We hit what it means to sewer a batch of beer, what Jeremy thinks a brewery needs to do to go from good to great to amazing, and most importantly we invented the Shut Up And Drink Your Beer Beer (tm) during a really fun hour.