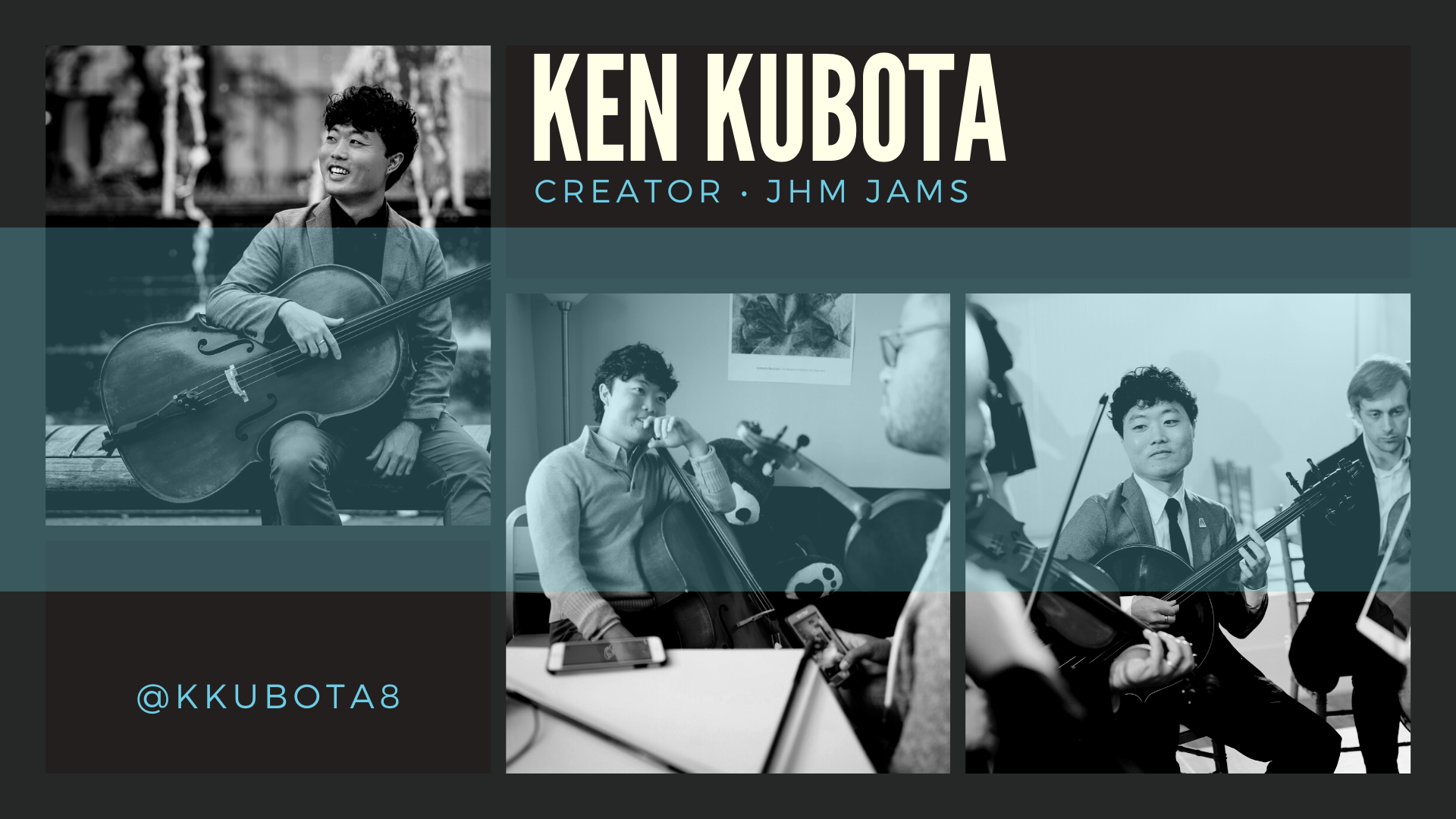 Cellist Ken James Kubota, celebrated by The New York Times for his "dynamic performance," has found unprecedented success in a career spanning performance, education, and social media. He is best known for founding the viral video series JHM Jams: unique arrangements of pop tunes performed by a rotating cast of top classical and jazz musicians. Recognized by Glamour Magazine, the series has received over 3,000,000 YouTube views and has led to high-profile performances in Google's YouTube Space and Harlem's Apollo Theatre. A passionate educator and Juilliard graduate, Mr. Kubota also serves as cello instructor at top preparatory schools in the nation, including Peabody Preparatory, and has spoken to students at Juilliard as an authority on entrepreneurship. Check out his episode to learn more about: 🖥how Ken went from promoting his Sound Cloud to being a viral hit 🎻what the heck the spider bow challenge means 🛍what Ken has learned about doing brand collaborations Have a question? Ken wants to hear from you! Click below and we'll feature our favorites on the @tm2cpodcast Instagram account!
Ken Kubota has been a guest on 1 episode.
Episode | January 28th, 2020 | 1 hr 12 mins

cello, classical music, digital media, influencer, social media

Classical Cellist Ken Kubota has hundreds of thousands of people tuning into his JHM Jams every week and brand collaborations every which way you look - but like most stories, the way it all got started is much less glamorous and involved hunting people down in practice rooms, trying to avoid being sued by Julliard and thinking that Instagram was a photo editor. Also on tap: we challenge all the social media creators we know to take the one week "Do Nothing" story challenge.