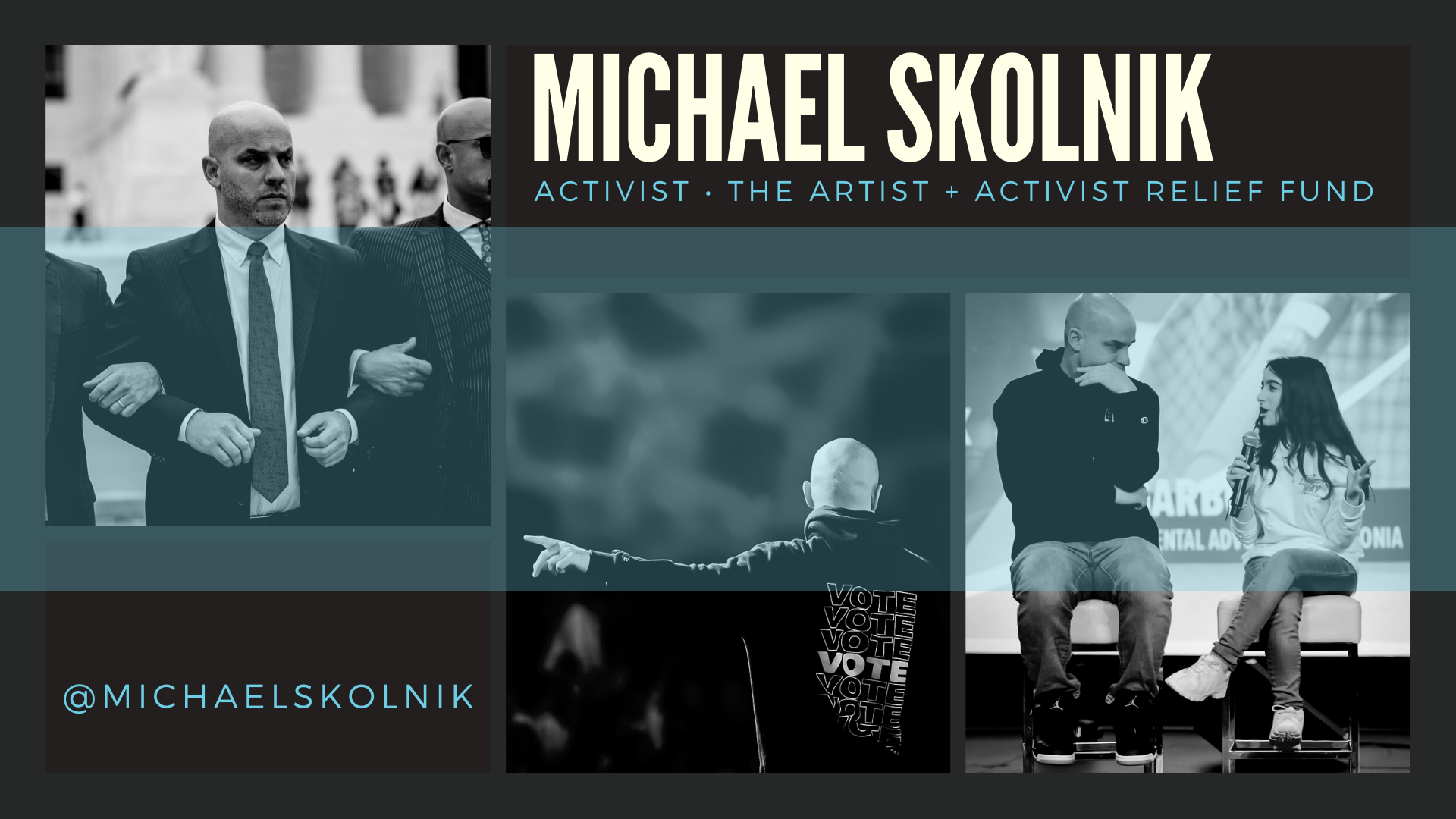 Michael Skolnik is a partner and co-founder of The Soze Agency, a creative agency that works with companies, non-profits organizations and movements to create campaigns rooted in compassion, authenticity and equity. Michael's profile in the NY Times identified him as "the man you go to if you want to leverage the power of celebrity and the reach of digital media to soften the ground for social change." Earlier in his career, Michael served as President of Global Grind, a millennial media company. Prior to that, he spent over a decade as a film director and producer. Michael serves on the Board of Directors for Rock The Vote, The Trayvon Martin Foundation, The Gathering For Justice and The Young Partners Board of The Public Theater. Michael Skolnik is the proud father to Mateo Ali.


Check out his episode to learn more about:


💸how to apply for the Artist + Activist Relief Fund
👨🏼‍🎤 why we have to help artists and activists survive this crisis
🏦 the systematic issues that are leaving folks behind
Michael Skolnik has been a guest on 1 episode.
Episode | April 7th, 2020 | 1 hr 13 mins

activism, corona virus, relief funds, theatre

This episode is a valentine, lighthouse (and primal scream tbh) for all of our listeners who have been changing the world through the arts and activism and are facing the reality that we have been left with very little in this crisis. Our guest, Michael Skolnik, has been at the center of the major civil and gender rights fights of our lifetime - the racial police shootings, #metoo - and now, he and his agency The Soze Agency along with Task Force and Invisible Hand are the first to recognize the enormity of the crisis facing artists and activists and putting money where their mouths are. Links to apply and donate in the show notes.