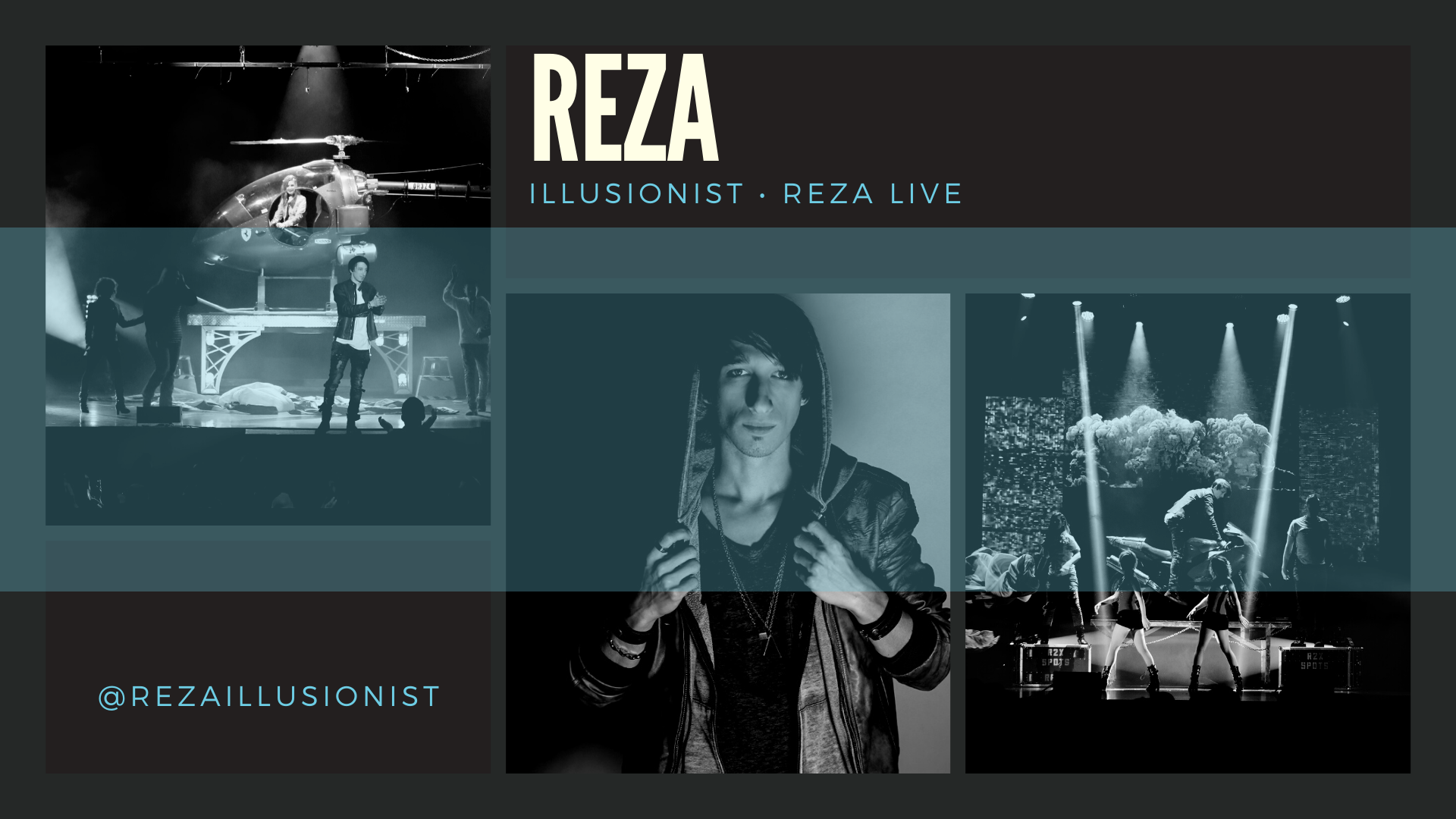 Reza is recognized as one of today's most highly sought-after entertainers in the touring illusion industry, delivering innovative, engaging and spectacular performances worldwide. Reza's unique brand of entertainment has landed him on popular reality shows across 31 countries, including recent US TV appearances on A&E's Duck Dynasty and The CW's Penn & Teller : Fool Us. More than a magic show, Reza infuses stage of the art production elements, masterful comedic timing, and numerous interactive & inspirational moments, allowing the audience to experience the magic first hand. Perhaps Reza's greatest secret is his uncanny ability to communicate his performance art on such a personal level. Reza is intriguing, engaging, and captivating. He isn't just a magician. He is an entertainer. Check out his episode to learn more about: 🎩How the magicians in Branson, MO took Reza under their wing and got him started 🚌How you go from school bus to tour bus in just a decade 👜What the weirdest thing is Reza has ever been asked to sign Did you think of a question while you listened to the episode? Reza is here to answer! Click below and we'll feature our favorites on the @tm2cpodcast Instagram account!
Reza has been a guest on 1 episode.
Episode | December 24th, 2019 | 54 mins 51 secs

branson, illusions, live shows, magic, touring

Magic is one of those things that has always been done a certain way, and Reza is completely smashing that out of the water. From his residency in Branson, Missouri, to touring the US, Reza has built every piece of his empire from scratch and - like so many of our guests - he is completely re-imagining what a live magic show should be. From what it's like to never have a day off for five months, to why there aren't more women leading magic shows, it feels like we barely dipped our toes into the life of this amazing man.