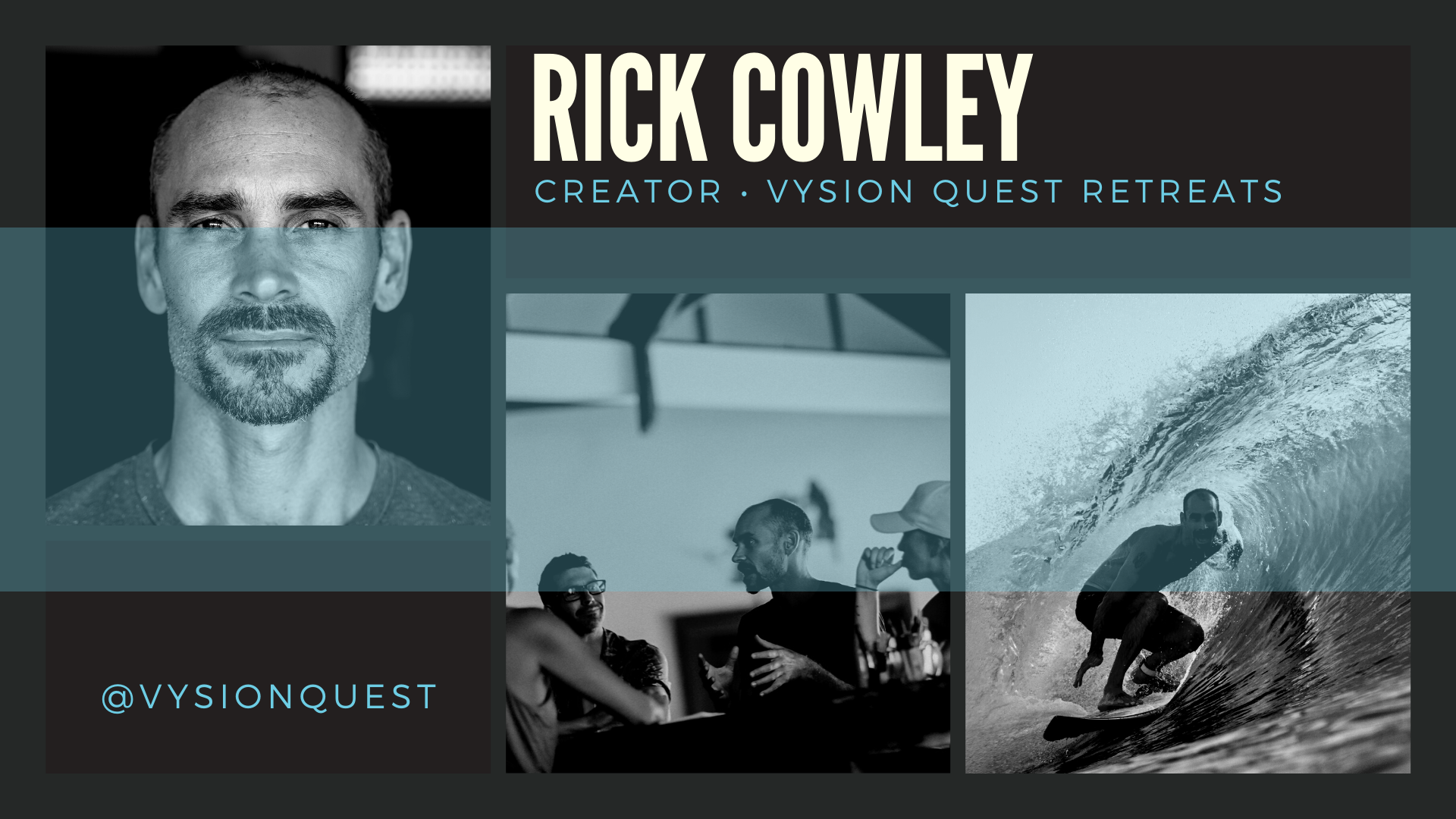 Rick Cowley has run over 50 VysionQuest retreats to help people find and fulfill their true purpose. It was his adventure with cancer at 21 years old that inspired him to create the VysionQuest process and give others their own unique experience of deep-self understanding and "awakening". He is the father of two effing amazing kids who were born at home in Australia, has created an undefinable loving growing family with his ex-wife, lives on Bali, and surfs almost daily. Check out his episode to learn more about: 🏥how a battle with Leukemia at 21 transformed Rick's life 🖥why Rick was against taking his VysionQuest Retreat online ✍🏽what you can do during quarantine to start taking steps toward a purpose-filled life Have a question? Rick is here to help! Click below and we'll feature our favorites on the @tm2cpodcast Instagram account!
Rick Cowley has been a guest on 1 episode.
Episode | April 21st, 2020 | 1 hr 28 mins

bali, cancer, purpose, retreats, surfing

Rick and Jess met four years ago, at an event in Australia put on by an entrepreneur they both knew. Turns out, that entrepreneur had met Rick when he attended his retreat VysionQuest in Bali. His time with Rick gave him the space to open up, ask himself what his purpose was, and it led to the idea for what has become a 100 Million dollar business that is driven by that purpose and passion. Since then, Jess has watched Rick help friends, colleagues and collaborators completely change their lives and discover their purpose. With the massive disruption Covid has brought on all of us, Andrew and Jess knew they wanted to bring on Rick, ask him to share his story and give our listeners some simple exercises to help turn this crisis into a huge opportunity. Be sure to listen toward the end, when Rick starts grilling Jess & Andrew!