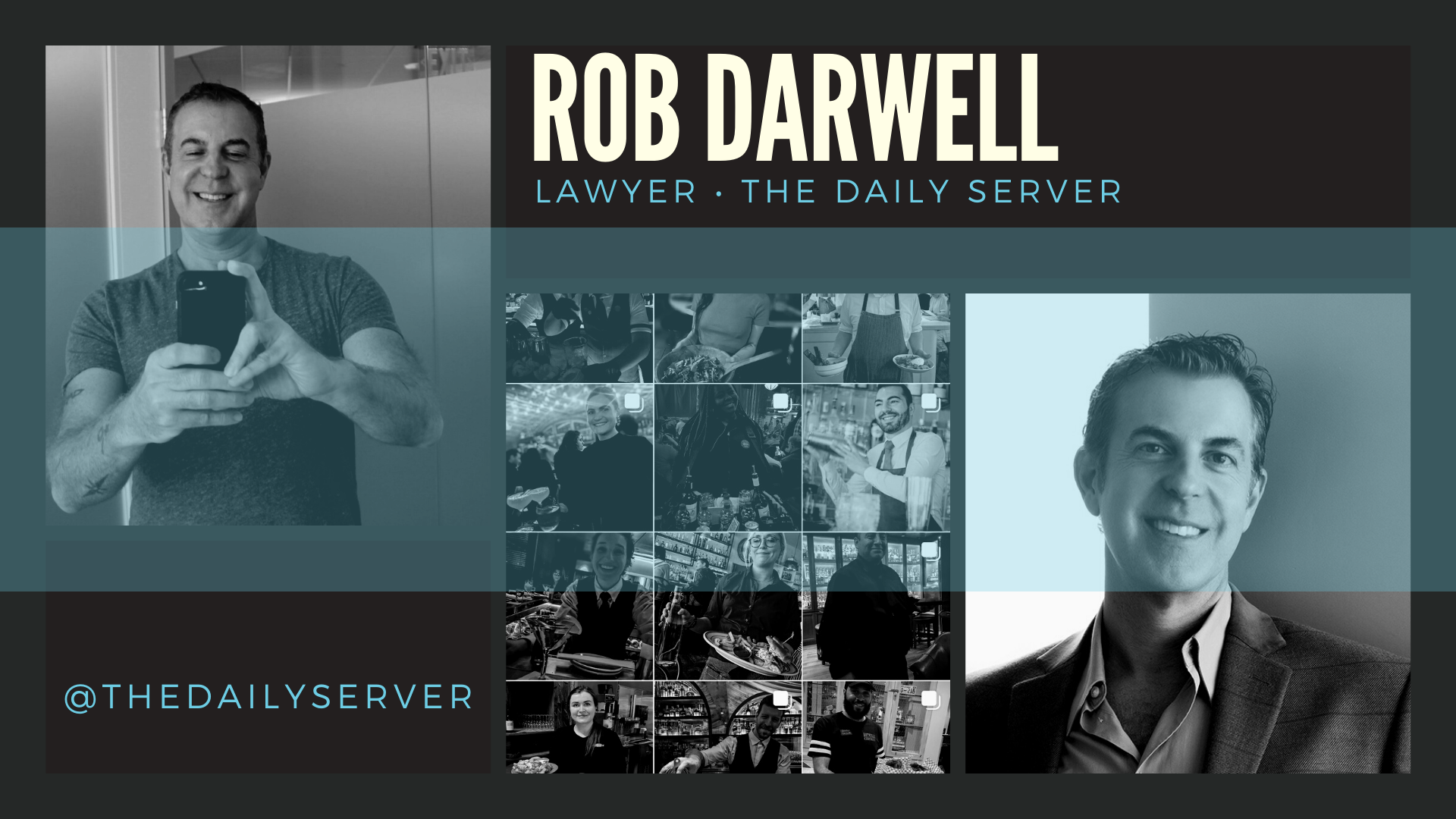 Robert Darwell is a partner in the Entertainment and Digital Media Practice Group at Sheppard Mullin. Over the course of Bob Darwell's legal career, Bob has worked on the development, finance, production and distribution of hundreds of motion pictures and television productions (including personal favorites such as "Traffic", "Brokeback Mountain", and "Eternal Sunshine of the Spotless Mind"). In addition, he's handled major newsworthy deals such as Disney's termination of Bob and Harvey Weinstein (which garnered him the prestigious CLAY Award as California Entertainment Lawyer of the Year for Entertainment) and Disney's subsequent sale of Miramax. Bob later served as lead entertainment counsel to Comcast in connection with its acquisition of NBC Universal.
When not negotiating and drafting, Bob may be found in the DJ booth or taking photos for his popular Instagram feed @TheDailyServer, which will be the subject of a month long gallery exhibition in Paris.


Check out his episode to learn more about:


🍸Why Rob takes the time to get to know his bartenders and servers' stories
👳🏾‍Why smaller clients can be just as important as big ones like Comcast
👨🏼‍🎤What Rob's favorite "theme" is when he DJs
Rob Darwell has been a guest on 1 episode.
Episode | March 17th, 2020 | 1 hr 6 mins

bartenders, dj, food and beverage, instagram, lawyer

UPDATE: If you have the means and enjoy the episode, please go to the show links and donate to the US Bartender's Guild Emergency Relief Fund. All of the beautiful servers and bartenders Rob features are out of work for at least 4 weeks and need our help. We can hardly believe entertainment lawyer Rob Darwell agreed to come on and have coffee with us, and let us tell you - this conversation didn't disappoint. He's run legal on some of the biggest film and television deals of our lifetime, he's a DJ for fun and he runs our favorite Instagram account, The Daily Server, where he features the stories of food and beverage workers around the world who provide him with excellent service.