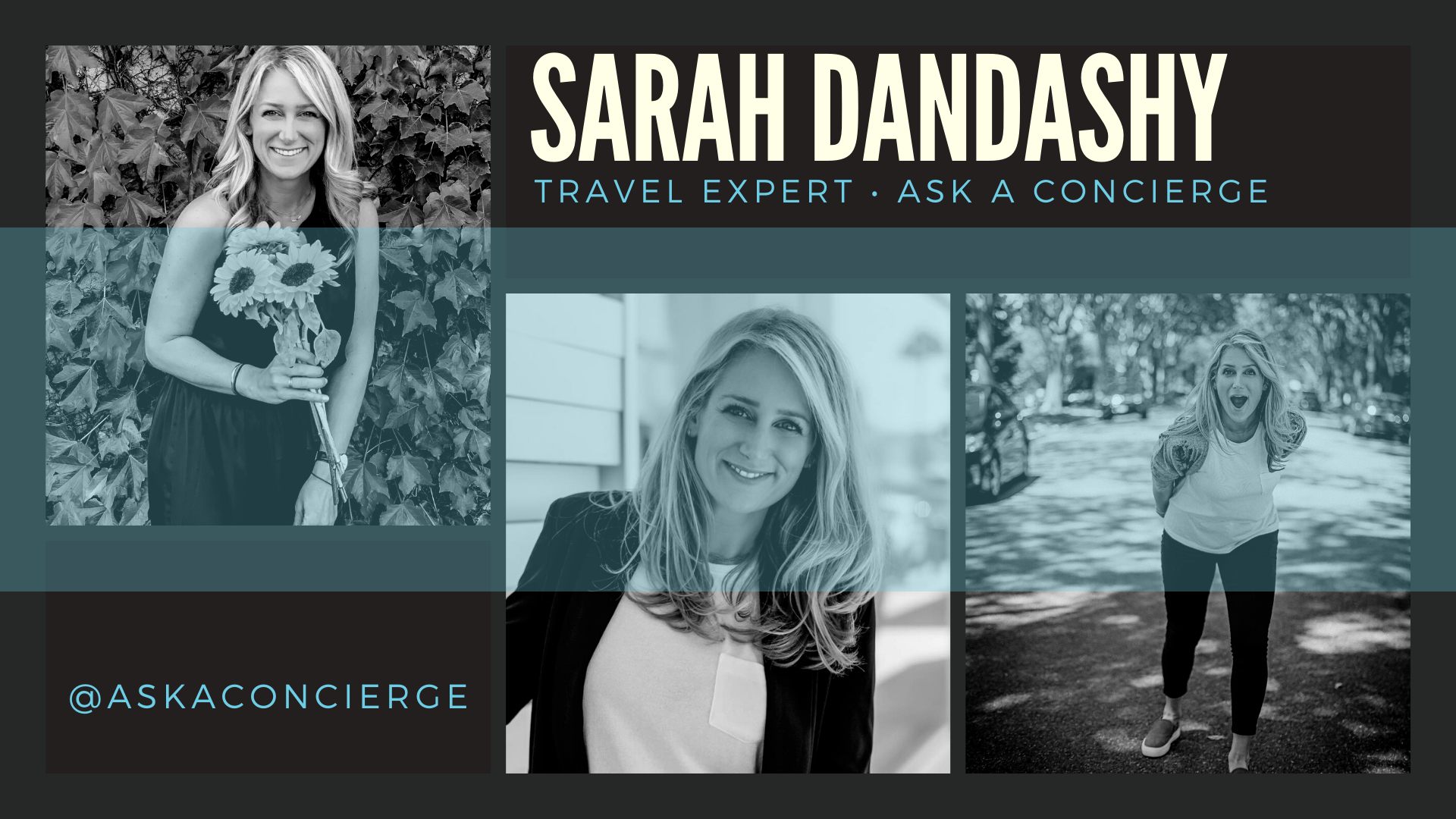 Sarah Dandashy an award-winning concierge and travel influencer. In 2015 she won "Best Young Concierge in the World," making her the Miss Universe equivalent of concierge! More than a travel influencer, her many years of working in hotels make her a verified travel expert. People seek her out for her travel tips, advice, and knowledge of trends from the "frontlines of travel." She has produced over 200 travel videos covering all the best there is to eat, see, and do in Los Angeles and around the world! Check out her episode to learn more about: 📆why consistency is #1 when building your social media 📈how we can treat our jobs like stocks 🌍combining your loves to make your career Have a question? Sarah is all ears! Click below and we'll feature our favorites on the @tm2cpodcast Instagram account!
Sarah Dandashy has been a guest on 1 episode.
Episode | March 31st, 2020 | 1 hr 1 min

concierge, content, instagram, travel

Here at #TM2C, we love when a guest is willing to really dig in and road map how they built their career, even if the beginnings were humble. Sarah Dandashy, aka AskAConcierge, built her Instagram following to 100k brick by brick, video by video, and she has so many great tips for all of us building our own followings and marrying our passions. We also end the episode with our #CoronoaQuestion: What does Sarah see next for the Travel Industry?